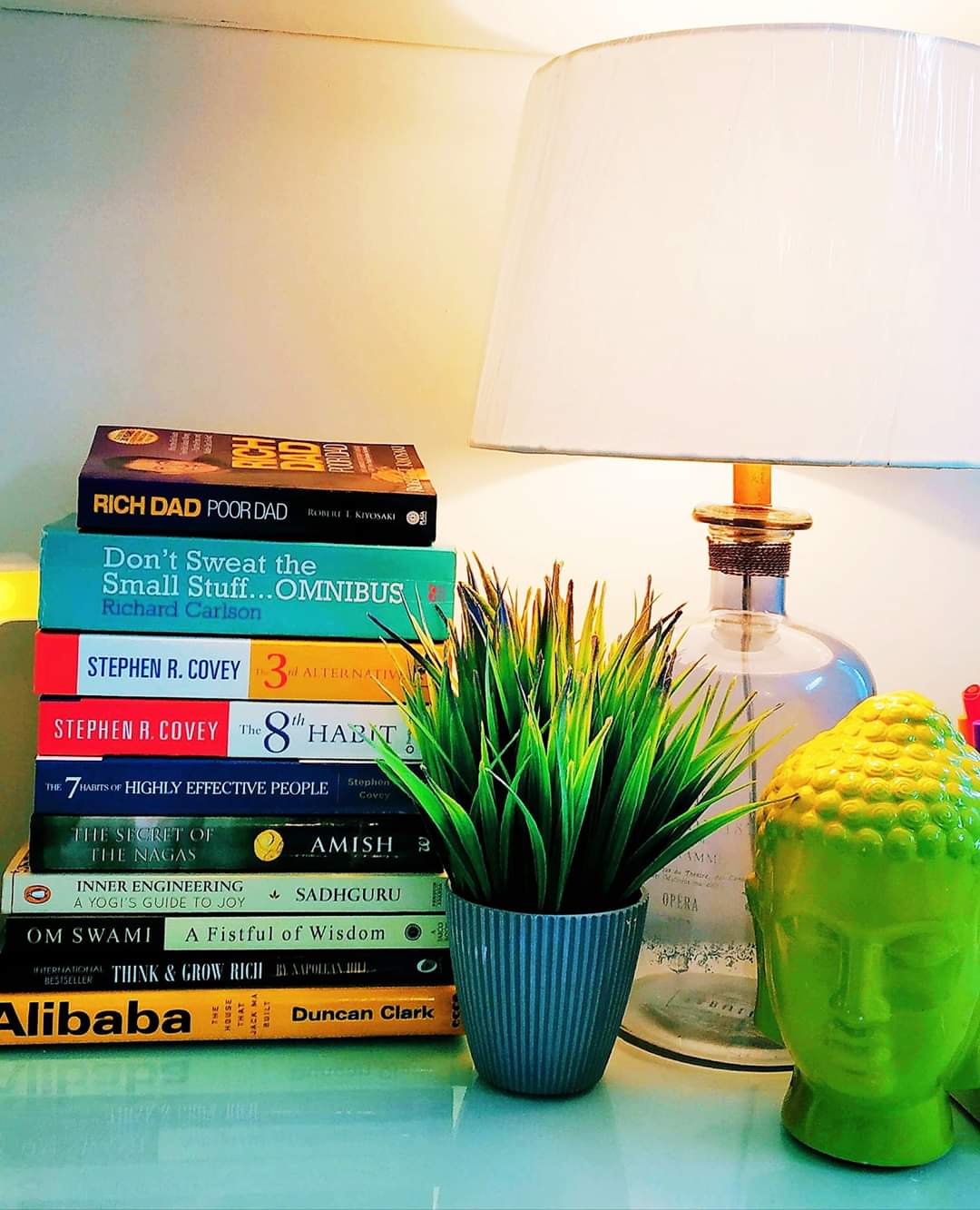 When you can't control what's happening, challenge yourself to control the way you respond to what's happening. That's where the power is. Don't allow your emotions to overpower your intelligence.

Self control is strength. Calmness is therapeutic. Try getting to a point where your mood does not shift bases depending upon the insignificant actions of others.
The perfect balanced diet for my mind on my table….it serves some of the best mind churners.

My heart levitates to a sight like this ….