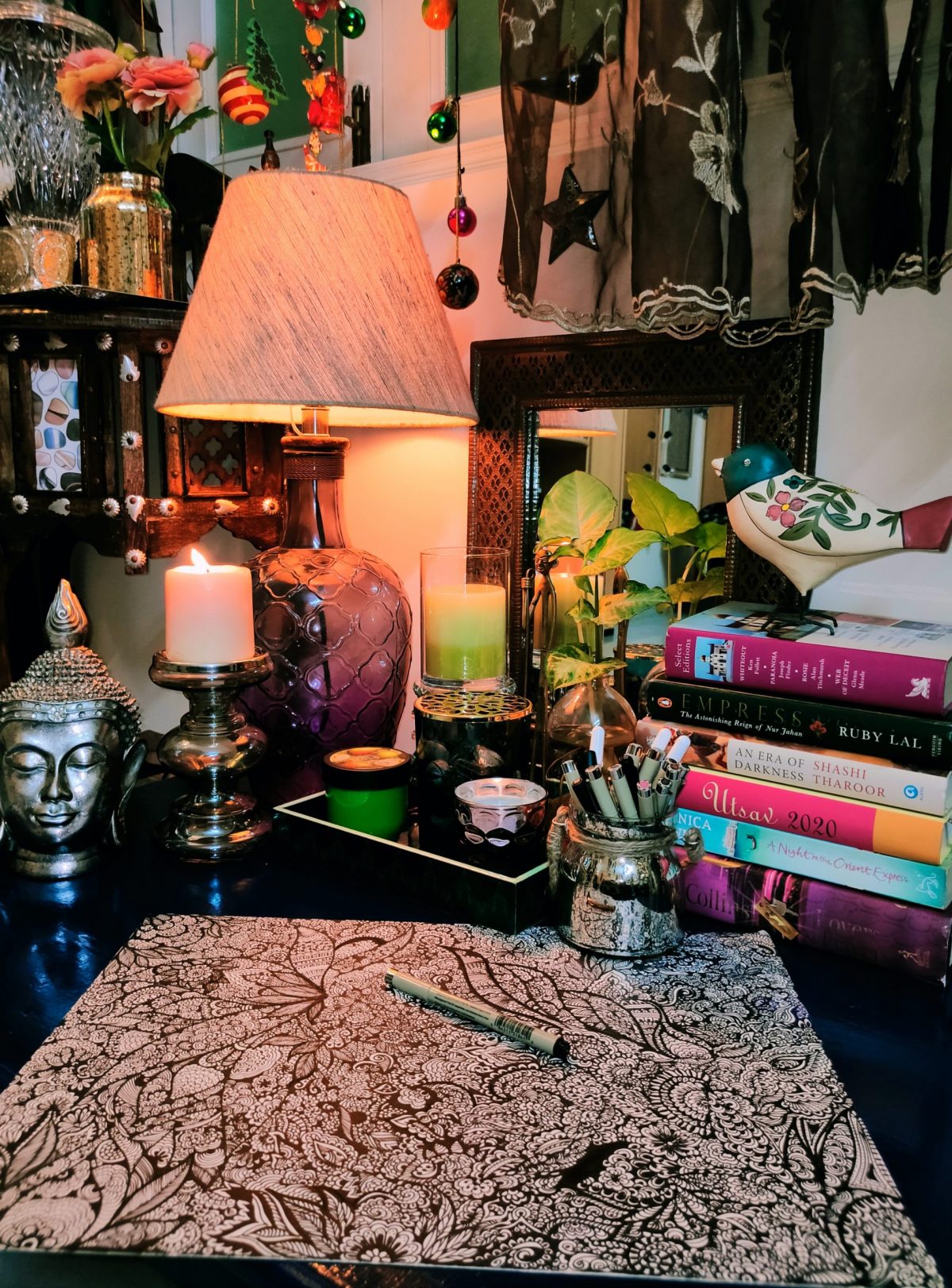 Have you ever thought of giving your working desk a hug… ok I might sound wierd… but I do feel like doing it 😊
As Roald Dahl said, those who don't believe in magic will never find it… whatever way you choose to let fantasy into your life, you will start viewing world differently. Pauses punctuates time we have, there are few things that can make our hearts glad, a little cosy working space where you can make your dreams into memories. For me it's amber lights, candles, books, music, flowers, plants, essential oils….
Just finished zentangling this one !! Four plus hrs of toiling … happy me !!